Do you make something special for Valentine's Day or is it just like any other day of the week?
Valentine's isn't a big holiday in our house…
My hubby doesn't like the idea that he needs to be told when he should show his love,
That everyday should be Valentine's Day.
I do agree with this but still like to plan a little more of a special meal that we can enjoy.
Here are some great Valentine's Meal Ideas
to help make your meal special whether it is breakfast, lunch or dinner.
I had a Valentine's Party on my Facebook page and here are something that were brought over…
Breakfast Ideas
How about some Bacon Cinnamon Rolls to start Valentine's Day off right… These are from Necessary Indulgences.
I have never tried to use bacon with my sweets but these sound wonderful..
Another Breakfast idea would be Doughnut Pancakes with Maple Glaze and instead of making them into doughnut shaped, they can be made into heart shape.
Blueberry muffins from Walking on Sunshine can be added to any breakfast idea to make it special.
Lunch Idea
Panini's make a great lunch and this Southwestern Chicken Panini from Feeding Big would be perfect for that someone special on Valentine's.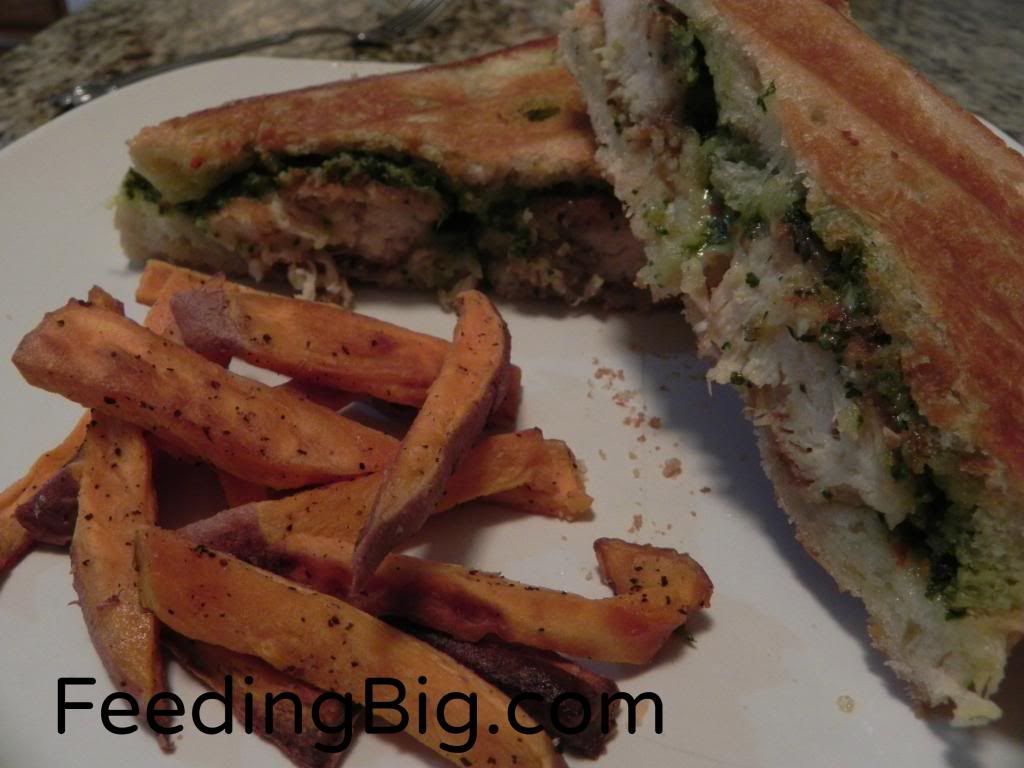 Dinner Ideas
This year Valentine's is on a weekday, so it may be more difficult to plan your meals especially if you work. I am lucky enough be off this year, so I can prepare an elaborate meal if I want.
If you are a lobster fan, here is a meal for you ~ Simple and Savory Lobster and Potatoes from Red White and Blueberries. I have never made lobster but Melissa says that this is super easy and only takes 15 minutes to prepare and less than an hour to finish. So you can go to work, come home and prepare a wonderful Valentine's meal for your special someone.
Chicken Pot Pie from the Rowdy Baker is also a great meal bringing some homey quality and good heart warming food, especially if you cut out some heart shapes in the pie crust.  This meal could also be made ahead of time, decreasing your workload on Valentine's night.
Dawn from Spatulas on Parade  writes that her Apricot Chicken is " Fan Freakin' Tastic"  so it would be the perfect meal to serve on Valentine's Day. I made something similar but use Peaches instead of Apricots. I need to try it with Apricots.
Sides or Appetizers
Ruby Red Beet Latkes from The Little Ferraro Kitchen would be perfect for Valentine's Day with the red colour.  They could be used either as a side dish or an appetizer.
I love stuffed portobellos and could eat them as a meal but they would make great appetizers for you and your special someone.  These Sausage and Pepper Stuffed Portobellos from Hun What's For Dinner look amazing.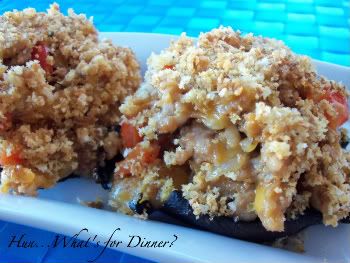 Desserts
You can't have a great meal and not serve desserts.  There were a lot of dessert and treat ideas that were dropped off on my Facebook page, but I will only select a few.  The ones that are not here you can go over to my blog This and That to find them.
I love Black Forest Cake and was excited to see this recipe from Life Scoops.  This would be perfect to serve my Valentine, how about yours?
La Bete Noire from What A Girl Eats looks like a wonderful rich dessert to serve that special someone.  I am sure that special someone would just swoon when they take that first bite and  will do anything for you… Like the dishes, after all you did make a fantastic meal and dessert.
Coconut and Strawberries is a perfect combination for Valentine's.  Here are some Strawberry Coconut Laddoo a popular North India sweet from Cooking Thumb.
Just to wet your appetite of all the other yummy desserts and treats that you will find over at  This and That, I will leave you with a picture.