It's been awhile since I've brought you some great coupons for Frugal Friday but I'm about to head out to do some holiday shopping and found some great ones including an awesome freebie for Jello! Simply click the links and print your coupons and get shopping!
Don't forget to also print your free shopping list!
Featured Coupons including FREE Jello!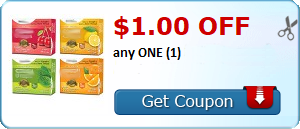 $1.00 off when you buy two 1 lb Deli Salads
$1.00 off one (1) Lady Stella cookie
$0.75 off One (1) Bag of EatSmart Snacks
$5.00 off any premium Braun thermometer
REDPLUM
SAVING STAR
Save 100% when you buy any ONE (1) 3.8 oz. or smaller box of JELL-O® Gelatin or Pudding Mix. Check back every Friday for a new Freebie!.Expires 12/7/2014.Save 100%.
Save 75¢ when you buy any ONE (1) box of any Little Debbie® breakfast muffins or pastries (muffins or pastries pre-priced $2.59 – $3.09).Expires 12/31/2014.Save $0.75.
HOPSTER
$1.00 off any one (1) pint of Wink Frozen Desserts
IBOTTA
Earn $1.00 when you purchase Triscuit Crackers
Earn $1.00 when you purchase Wheat Thins
Earn $1.00 when you purchase OREO Cookies
Earn $5.00 when you purchase Soma® Enhancing Shape™ Bra
Earn $10.00 when you purchase Spend $75 at Soma® Intimates
Earn $10.00 when you purchase Spend $75 on Soma.com
Earn $3.00 when you purchase Wellesse® Premium Liquid Supplements
Earn $4.00 when you purchase Wellesse® Premium Liquid Supplements
Earn $1.00 when you purchase Creativity for Kids® Craft Kit
Earn $1.00 when you purchase Creativity for Kids® Craft Kit
Earn $1.00 when you purchase Creativity for Kids® Craft Kit
Earn $0.75 when you purchase Big Slice™
Earn $1.00 when you purchase Creativity for Kids® Craft Kit
Earn $0.50 when you purchase Big Slice™
Earn $0.25 when you purchase Creativity for Kids® Craft Kit
Earn $1.00 when you purchase Lindsay® Spanish Manzanilla Pimiento Stuffed Olives
Earn $1.00 when you purchase Lindsay® Spanish Queen Pimiento Stuffed Olives
Earn $1.00 when you purchase Lindsay® Recloseables™ California Ripe Olives
Earn $0.75 when you purchase Lindsay® Naturals California Ripe Olives
Earn $0.25 when you purchase Lindsay® California Black Ripe Pitted Olives
Earn $2.00 when you purchase Creative Options® Grab 'N Go Rack System
Earn $2.00 when you purchase Creative Options® Crafter's Tapered Tote
Earn $1.00 when you purchase Lindsay® Red Roasted Peppers
Earn $1.00 when you purchase Lindsay® Hot Sliced Jalapeño Peppers
Earn $1.00 when you purchase Lindsay® Sliced Golden Greek Pepperoncini
Earn $1.00 when you purchase Lindsay® Whole Golden Greek Pepperoncini
Earn $1.50 when you purchase Marley Coffee® RealCup™
Earn $5.00 when you purchase Soma® Enhancing Shape™ Bra
Earn $1.00 when you purchase Marley Coffee®
Earn $1.00 when you purchase Lindsay® Sliced Sweet Banana Peppers
Earn $1.00 when you purchase Lindsay® Recloseables™ California Ripe Olives
Earn $1.00 when you purchase Creative Options® Project Boxes
Earn $5.00 when you purchase Spend $50 at dELiA*s.com
Earn $0.50 when you purchase RITZ Crackerfuls